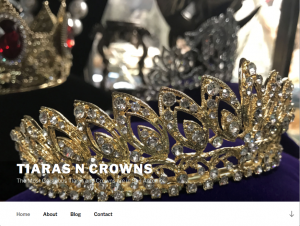 Tiaras n Crowns in San Antonio Texas has a gorgeous new, responsive website to showcase their Tiaras and Crowns.
A responsive site is one that scales easily to show the same content whether someone is visiting on a computer or a mobile device. As the screen gets smaller, any menus will shrink into an icon, preserving the beautiful content and usability. T
here is no need to have a separate mobile website any more.
Visit it at tiarasncrowns.com