Off Line Racing Gets New Store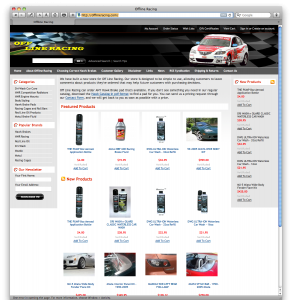 Spliceguys has recently completed a new online store for Off Line Racing. Off Line Racing specializes in performance parts for the racing industry, but also caters to people with modified street cars.
Offering a variety of parts and accessories, the Off Line Racing website can now serve their customers 24 hours a day.
The online store offers Google and Yahoo integration, and can suggest commonly ordered items to customers, increasing Off Line's revenues.
Stop by and see the new store. http://www.offlineracing.com